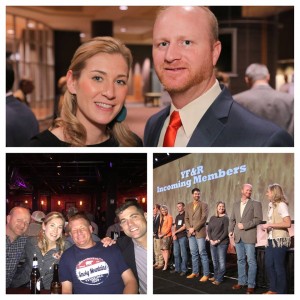 I am happy to announce that I am sharing my life with this lovely lady. We have been engaged for about a year and will be getting married next summer.
A big part of my life is being involved. She shares this joy with me. The attached pictures are of us at the Oklahoma Farm Bureau state convention. We were elected to represent our district in the OKFB Young Farmers and Ranchers (YFR).
Here is looking at a great three years of that service and a great life together with Jennifer!